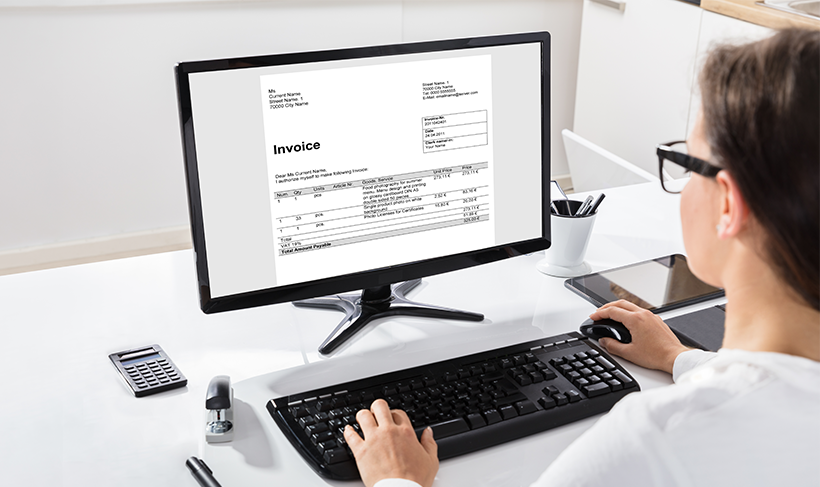 If you work in finance, chances are that you're not just aware of QuickBooks, you've used it. It's one of the most popular pieces of accounting software for a reason. QuickBooks can create invoices and has a billing portal, but the intricacies of utility billing require additional functions that are not built into the software. Here are 4 reasons why you shouldn't be using QuickBooks for utility billing:
1. You'll Be Spending Tim on Manual Processes
QuickBooks can be used to create utility bills and track payments, but because it was not originally designed to be a utility billing software, you'll have to invest your time on manual processes each month to make it work.
Most government offices run on limited staff and need to maximize their time. Selecting a utility billing service that can automate your processes can save hours each month.
2. You'll Probably Need to Purchase Add-Ons
QuickBooks isn't setup to calculate utility bills. To calculate your bills, you'll need to purchase additional software add-ons that can generate utility bills based on meter readings. And these add-on options won't manage your exemption processing. You'll still need to review those bills manually.
Up to 50% of the utility billing process is spent on charge calculation and exception processing, and utility billing software is designed to accomplish these functions. Not only can OPUS21 calculate your bills from meter reads, but you can even choose if you want to bill using metered, tiered, or flat rate billing.
3. You Won't Get an Online Customer Portal
Most of the challenges that arise from using QuickBooks for your utility billing will be felt internally, but not having online account access is a pain point for your customers. 40% of consumers now prefer access to their accounts online over human contact.
Choosing a utility billing service that provides online access allows your customers to check their usage, confirm due dates, and pay online. This could save your customer service team hours on the phone each month while providing the added benefit of convenience to your customers.
4. You Won't Have Access to Utility Billing Support
QuickBooks is an accounting software. They don't have utility billing experts on staff to help you with industry specific questions. Their certified experts are simply tech support.
Utility billing companies, like OPUS21 provide the software you need to streamline your utility billing and the people to optimize the process. More than just software, we offer a Single Point Solution that allows you to outsource any functions of the utility billing process that you'd like. We can create and send your utility bills, handle your customer service calls, take lockbox payments, send late notices and more. You choose which activities you'd like us to manage and which responsibilities you'd like to keep performing yourself
QuickBooks is an excellent option for accounting software, and it can be made to work for utility billing, but most towns and cities are better off choosing a software specifically designed to handle utility billing. The time saved by having a software that works out of the box with the functionality you need to create your utility bills will outweigh the cost, and your customers will have a better experience because they'll be able access their own account 24/7.
If you're considering which option might be right for you, contact our team and we'd be happy to discuss more about our service offerings.