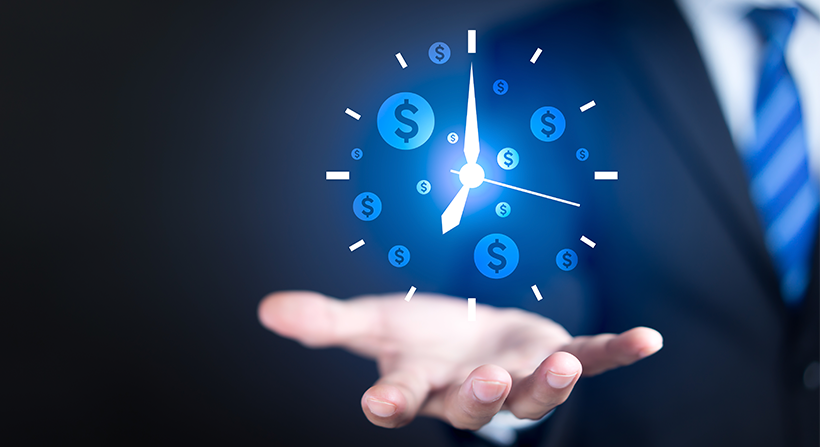 For over 20 years OPUS21 has worked with small, medium, and large utilities to simplify their billing processes. Over the years we've strived to make utility billing as efficient as possible. Here are 3 ways we've learned to save time:
1. Empower Customers to Access Their Account
Giving your customers access to an online portal is the easiest way to save time on utility billing. If your customers can find their account info online, check their usage, verify when their bill is due, and pay online, you've saved your customer service team hours on the phone each month.
Self-service is a win-win for both you and your customers. Not only does it save you time, but it's also convenient for your customers. There are no wait times and customer customers aren't limited by business hours. They have quick 24/7 access to their account. In fact, 40% of consumers now prefer access to their account over human contact.
2. Utilize Technology
All utilities can save time by using technology to automate their processes. Automated meter reading systems can provide a quick and accurate meter reading for your accounts without having someone go door to door to manually read your meters. Utility billing software can take your meter reads and create your bills based on your business rules.
You can choose the frequency of your bills and customize your presentment. Do you bill using metered, tiered, or flat rate billing? Do you want to share consumption history or include notices? Once the system is set up based on your preferences you can batch invoice with the click of a button!
A comprehensive utility billing CIS stores all your account information in one place. You're not wasting time tracking down usage and payments in separate systems or manually importing one to the other. In most cases, you can even use this same software to create and track work orders.
3. Contract with a Utility Billing Service That Provides Both Software AND People
Utility billing services like OPUS21 provide the software you need to streamline your utility billing and the people to optimize the process. More than just software, our Single Point Solution allows you to choose the activities you'd like us to manage and which responsibilities you'd like to keep performing yourself.
Maybe you'd prefer us to handle your customer service calls? Maybe you're looking for someone to manage lockbox payments, send late notices, or create service orders? Regardless of which services you choose, our team has decades of experience that allows us to utilize the most efficient methods possible.
Utility billing can be a time consuming, repetitive task. Using these methods to save time on utility billing allows you to free up your staff to work on other projects. If you're considering upgrading your software or looking for a utility billing service to help your office save time on billing, contact our team to learn about how our Single Point Solution can help you save time and provide a superior service for your customers.